RF treatment is a pain-free, nonsurgical method for tightening the skin, and reducing cellulitis.
As we age, our cells produce less collagen and cause loose skin and wrinkles. Collagen is the most common protein in keeping our skin youthful and firm.
This technology delivers Multi-Polar Radio Frequency and Pulsed Electro Magnetic Fields to produce uniform heat under the skin's surface. (MP)2 works to increase collagen and elastin fibers. The energy waves gradually heat the deeper layer of the skin and stimulates the production of collagen. It helps the skin to stay firm and youthful. Radiofrequency energy also breaks down and shrink the fat cells responsible for visible cellulite.
What parts of body this technology can be used?
It can be used in face and neck, abdomen, thigh, buttock, and upper arm. Although, face and neck are the most popular area for RF treatment.
How many sessions do I need to see the result?
In general, we recommend 6-8 sessions of RF treatment, once a week. Depending on your skin quality, the number of sessions may vary. We will give you an estimation on you consultation appointment.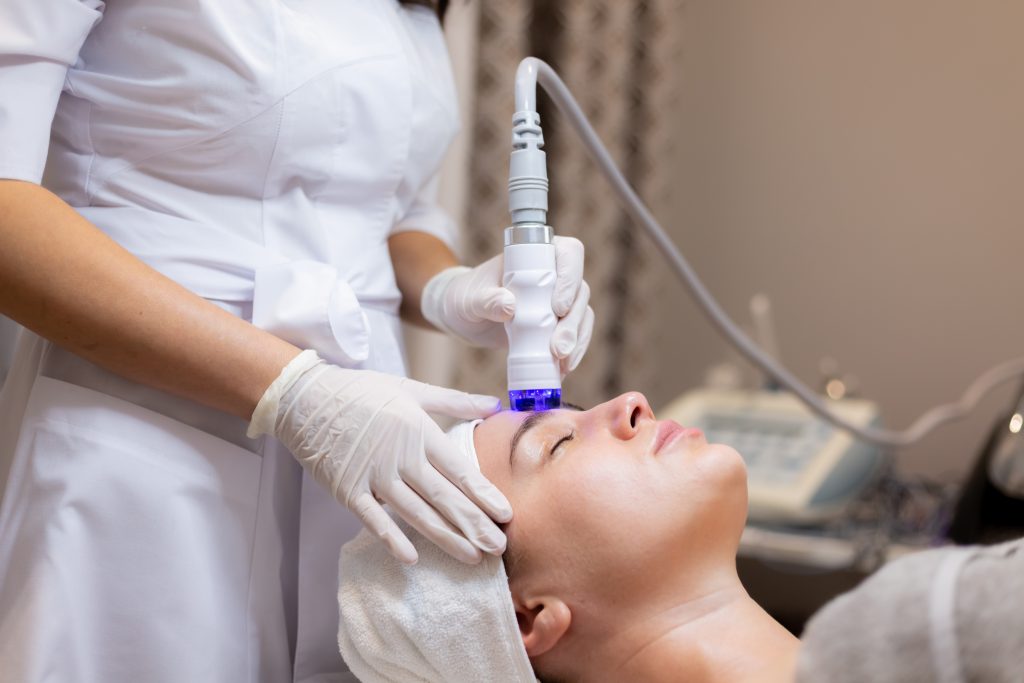 What should I do before my RF treatment?
The preparation is easy. The skin should be clean. Remove all jewelry on the target area.
How is the treatment looks like?
A small amount of gel applies on the target area. The applicator will slowly get warmer until reaches the therapeutic temperature and stays within that range. But if you do feel it's too hot, just let the us know to lower the temperature a little.
How long each session will be?
Each session lasts about 15-30 minutes, depending on the area. For example, Face and neck takes 15 minutes each.
What to expect after the treatment?
There is no downtime. The treatment area may look a little red and warm, but this will go away in 1-2 hours. You can return to your daily life soon after your treatment.
How long will the result last?
After your final treatment, your skin will continue to improve for up to 3-4 months. Since your face and body continue to age, maintaining the result is recommended.
Why Sherry Cosmetic Clinic?
At Sherry Cosmetic clinic we offer a complementary consultation with our registered nurse who has more than 15 years of experience in medical and cosmetic fields. We give you an honest opinion whether you are a good candidate for this treatment or not. We only start your treatment after making sure you benefit from it. For more information you can call +1 647 685 1213